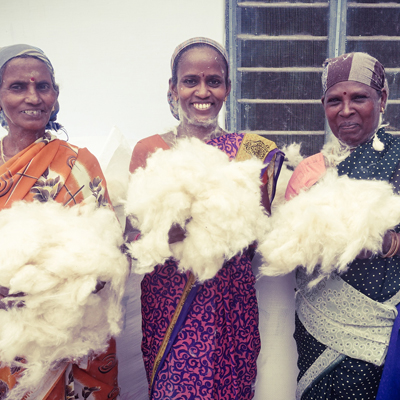 We are committed to make the right mattress for you that gives a restful sleep. Kapok Cotton ensures that you get a cool and comfortable feeling while sleeping. No matter what the weather condition is our mattress will give you the restful sleep that you need after a long day at work.
With every Kana Mattress you purchase, you are taking mother earth one step closer to becoming a greener planet. Unlike the foam mattresses and other synthetic mattresses Kana Mattresses are made with 100% Kapok cotton which is biodegradable and leaves a happy environment.
We source our natural Kapok Cotton from indigenous farmers who cultivate the fibre and ensure that they get their fair share. We employ rural craftsmen and women whose livelihood depends on the Kapok industry and thus boost the rural economy. So, let us all dream with nature on Kana Mattress and rejuvenate mother earth.